Ivory coast
GRAFE launched its activities in Ivory Coast in 2003. It uses the structures of the UNDP (United Nations Development Programme). GRAFE has worked with different organizations since its activities had started there: the NGO PROSAF (Promotion and Women's Health) in Buyo, the NGO ONEF (The National Organization for Children, Women and Family) in partnership with UNESCO in the area of Abidjan area, and the NGO BIEEN (Wellness and Environment) also in the area of Abidjan.
In 2008, the NGO BIEEN became an active and dynamic cooperative: the COPRA. So GRAFE maintains mainly collaborations with COPRA.
Microcredits are used to promote activities in the following areas: processing of local products, occupational retraining of ex-circumcisers women, and acquisition of market stalls in the slums of Abidjan, or purchase of shellers.
In 2012, due to high instability political events, a number of current microcredits could not be completed (economic chaos, bankruptcy or death of beneficiaries). The Steering Committee thus decided to partially cancel the repayment of microcredits, so as to consolidate the projects management.
From 2014, the general situation of the country has again become more stable. GRAFE maintains its last active microcredit projects which are managed by COPRA.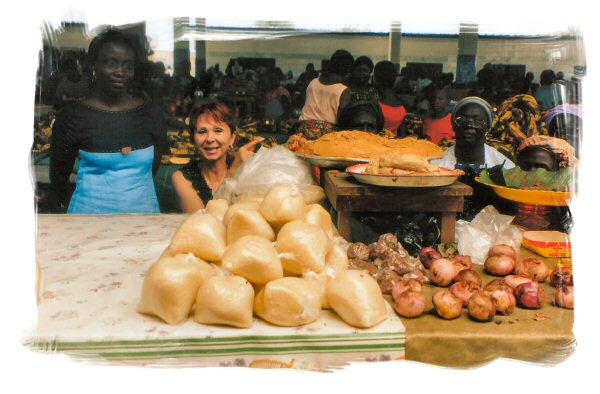 Market stalls project in a township of Abidjan.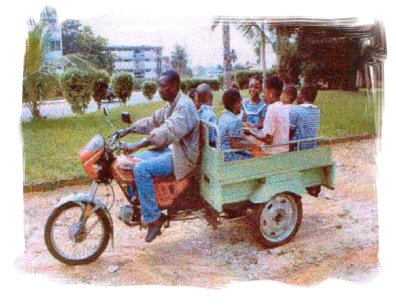 Motor-bike taxi project for the transportation of women and villagers.